Become 2x better at writing in
Moonbeam's
AI

will give you everything you need to write killer long form content. Say goodbye to writer's block and write like a famous blogger effortlessly.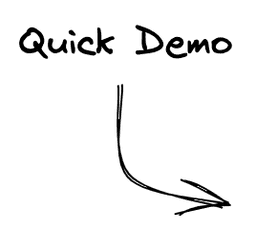 What will happen once
you start using Moonbeam
You'll
never get writer's block

again

Great writing doesn't have to start with a blank page. With Moonbeam's AI, you can create thoughtful content with the click of a button. No kidding.
You'll
write like a famous blogger

effortlessly

Type a few bullet points and Moonbeam will expand your bullet points into publish-worthy paragraphs.
No more distractions

in your writing environment.

You don't need all the bells and whistles to pound out a blog. Moonbeam's minimalist editor will keep you focused and productive.
Going from first to second draft is the
easiest thing

ever.

You're not writing a recipe, so there's no need for the filler content. Highlight your text and use the AI smart deleter to intelligently make what you want to say more concise. Your readers will thank you.
See what users are saying
Moonbeam has beamed my writing output to the moon. Now with the new feature of adding your notes to get a coherent piece of writing started, it's a critical part of my workflow! Best tool out there!

Kevin Newman
Founder of LegendCV
I've turned in so many assignments using moonbeam. Gets me A's with no plagiarism. the AI does such a good job of creating authentic sentences with researched points specially curated for your target audience. there's nothing at this level yet on the market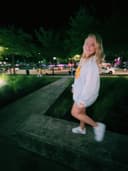 Started using
gomoonbeam.com
by
@johnbuilds
to explore different ideas for content for
@BlaziHQ
products, and it's really a very useful tool if you want to curate any content,
highly recommended!

@johnbuilds
Bro... this Moonbeam app is sick. Been using it for just 5 minutes after seeing your tweet pop up on my feed and it's powerful. Great for the online coach/content creator community
gomoonbeam.com

Research isn't 100% about the full-length paper. Often we write shorter pieces for a wider audience.
@gomoonbeam
helps outline an essay from prompts you give. A few more prompts and, boom, the start of an essay. Yes, your students are going to use this. But you can too!

Brian Albrecht
@BrianCAlbrecht
I just got done writing a chapter for a fintech training using
@gomoonbeam
. I've used Jasper in the past - it's good, but moonbeam seems to work with me better.

Your Textbook Geek
@for_higher_ed
Is it magic?
No, it's
Moonbeam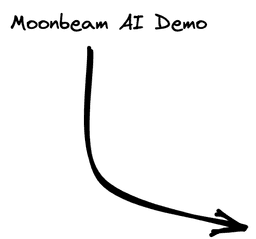 If your friends told you about Moonbeam,

click here to try it out

for free
Your time is worth more than the time it took you to read this. Time is money.
That's why Moonbeam will save you
hours

by writing your first draft for you.