Writing proposals doesn't have to feel like a pain.
Let Moonbeam help you win the job so you can get back to doing the work you love.
Bring Your Portfolio
Clients love proof of work. Add your portfolio items and projects to include them in your proposals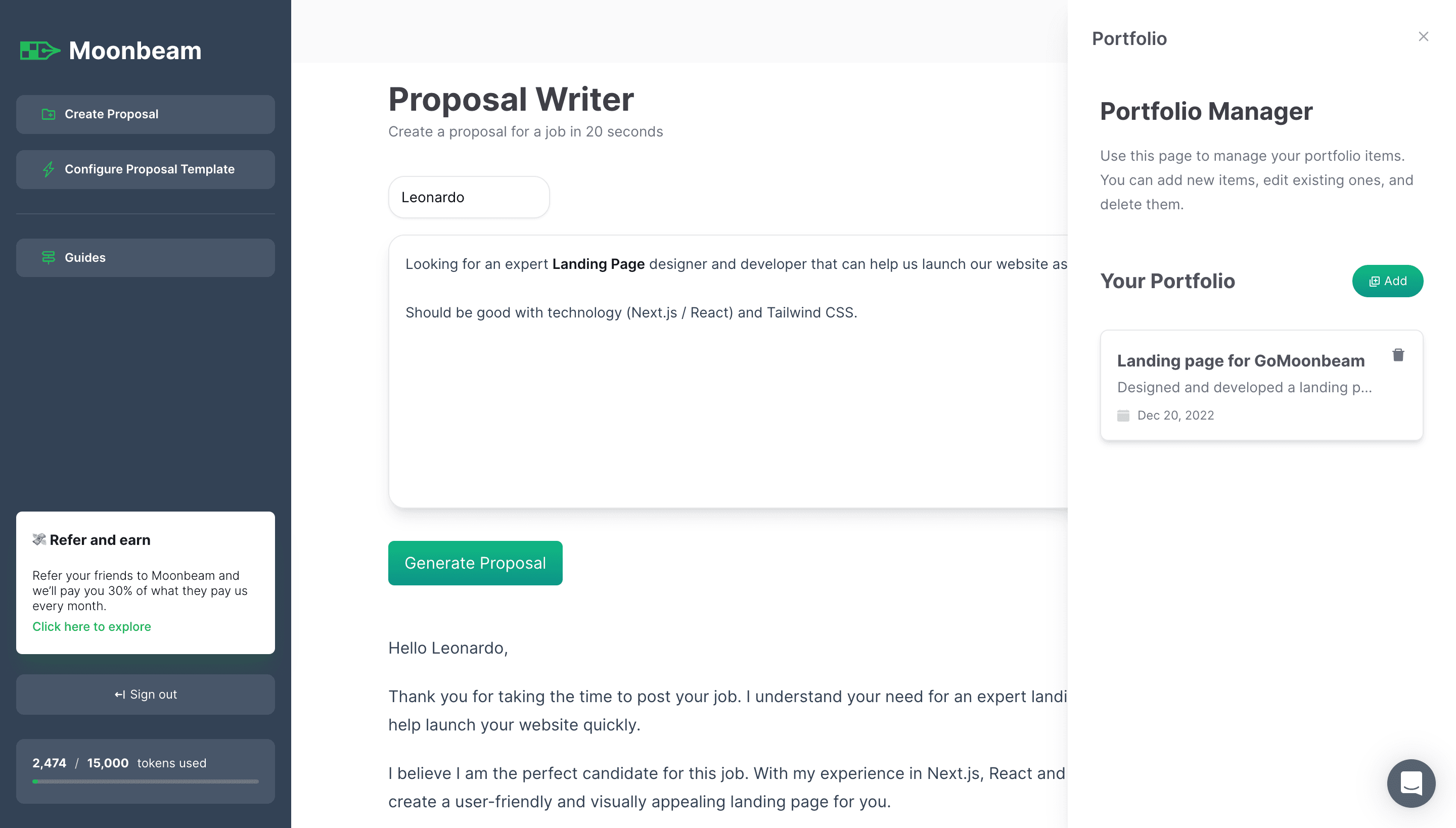 If you love the freelance lifestyle but you hate the treadmill of finding work
Moonbeam will change your life.
I am over the moon right now.I have been submitting a proposals for virtual assistant on
freelancer.com
for over four months now but I have never gotten one single response from clients, which made me so depressed. Just this month of October,I got to know about Moonbeam proposal writer and decided to give it a trial,lo and behold I got instant reponse from the job I applied for.just this morning 10th October 2022,after the interview with the client, BOOOOOM!!!! I was granted an offer as a Executive Assistant with an awesome pay. I'm so happy !!!! All thanks to Moonbeam Ai writer.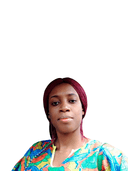 Anthonia okwuchukwu
Freelancer
I got to know moonbeam through a friend. At first. I gave it a try severally but it didn't work out fine so I decided to keep going! I got several messages using the proposal writer but none got converted into a contract not until today! Getting messages proves that gomoonbeam.comworks and getting my first job with it is just fantastic!

Kolawole Alao
Industrial Designer
Hi Everyone. I started using Moonbeam proposal writer on Thursday to apply for jobs on Upwork, got a response almost immediately. Interview done and I'd be resuming work on Monday remotely. Thank you so much Moonbeam, you're the best platform ever.

My friend suggested I try out Moonbeam to submit a proposal for my freelance job. Moonbeam exceeded all my expectations, to say the least. Their AI software just requires you to post the job description and the rest is their job. I was able to submit 2 very eloquently worded proposals for jobs. Moonbeam really helped me and I am grateful for this brilliant software

Moonbeam provides the best solution to proposal writing for me. Now, I can easily create a proposal in a matter of minutes. Moreover, I can personalize the proposal as per my requirements. Since I've started using it now, I have been getting more invites and winning more jobs on Upwork. The best part is that I can even download the proposal and reuse it as many times as I want. The developers behind this software are highly dedicated and sincere towards their work. They keep on updating the software with new features and functions. If you are looking for the best software to create your proposals then you must try this one.

Taiwo Oladoyin
Upwork Content Specialist
I just got done writing a chapter for a fintech training using
@gomoonbeam
. I've used Jasper in the past - it's good, but moonbeam seems to work with me better.

Your Textbook Geek
@for_higher_ed
Moonbeam Pro is backed by a

100% money-back guarantee
If you sign up for a paid plan, give Moonbeam a try for a full 30 days, and decide it's not for you, no problem. We'll happily refund your full payment, no questions asked.
Create meaningful proposals in less than a minute.
Use the Moonbeam's AI to write proposals that gets you clients within minutes.
Sidestep the slog and start winning today!
START WRITING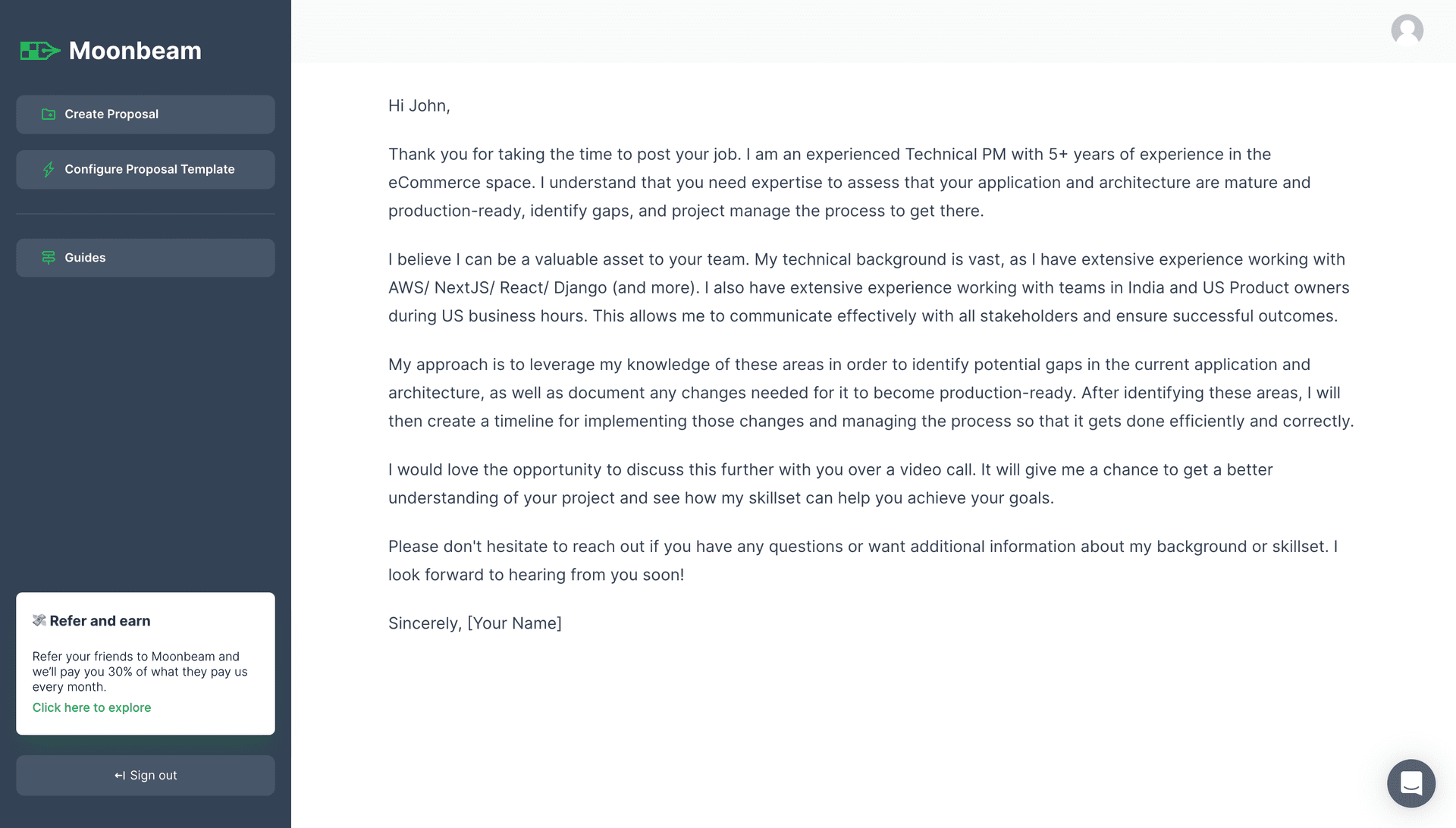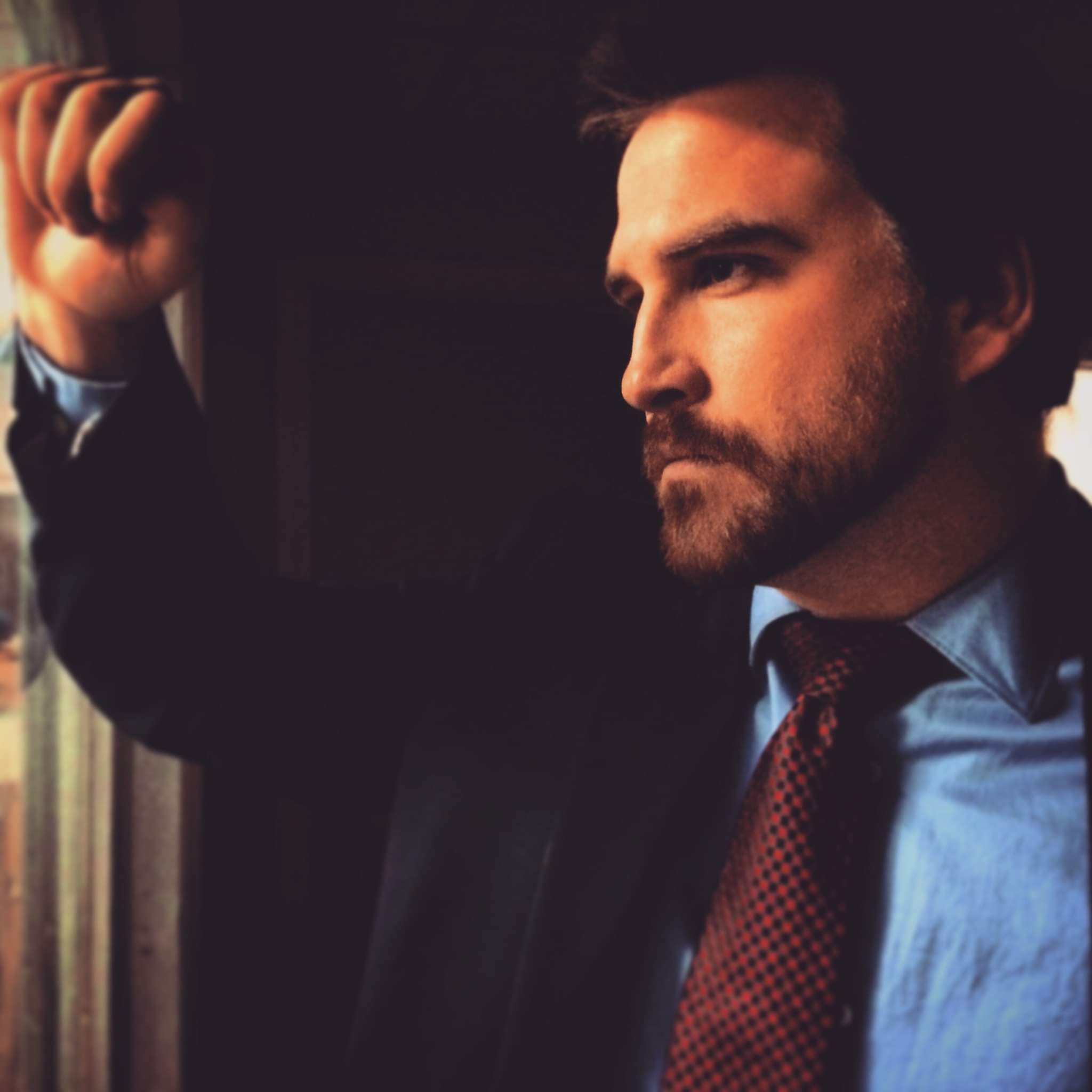 Kevin Newman
Founder of LegendCV
Moonbeam has beamed my writing output to the moon. Now with the new feature of adding your notes to get a coherent piece of writing started, it's a critical part of my workflow! Best tool out there!